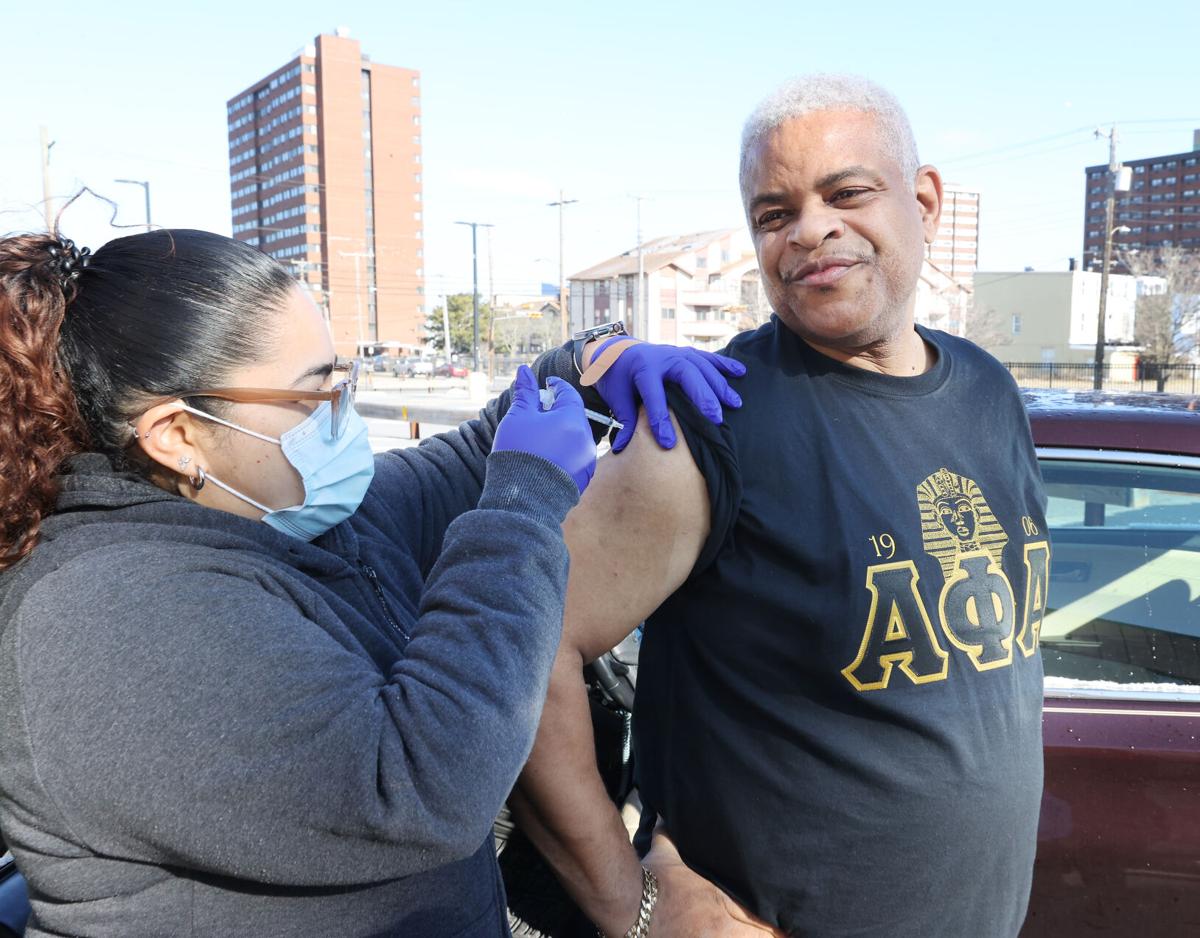 ATLANTIC CITY — People braved freezing temperatures Saturday morning from the comfort of their cars to get their COVID-19 shots at Atlantic Cape Community College's first drive-thru vaccination and booster clinic.
The clinic was presented by Atlantic Cape, the City, South Jersey Family Medical Centers, Johnson's Popcorn and Steel Pier.
"With the increase in omicron cases, we wanted to go the extra mile to get students and the community vaccinated," said Victor Moreno, senior director of campus operations and community outreach at Atlantic Cape. . "We have prepared for 200 to 300 people to get vaccinated."
As of Saturday morning, New Jersey had administered 13,510,156 vaccine doses since December 2020, when vaccines first became available. About 6.4 million New Jersey residents are considered fully immunized. In Atlantic County, 362,977 doses of vaccine have been administered and 172,521 people are considered fully immunized.
Saturday's clinic offered free Pfizer, Moderna and Johnson & Johnson vaccines, as well as boosters. He also offered COVID testing.
The clinic was originally scheduled to take place on January 29, but was postponed to Saturday due to last weekend's blizzard.
Atlantic Cape Community College has postponed its drive-through COVID-19 vaccination and…
Cars began to arrive before the announced 10 a.m. departure. Signs and arrows posted on the entrance doors to the Worthington campus directed people to the solid line that wrapped around the building.