By the time David Hackman went to the Citrus County Physicians Free Clinic in Lecanto, he was out of breath.
Anyone would be hard-pressed to find 18 months harder than the Homosassa man endured. By the end, 59-year-old Hackman was out of a job, most of his family left, and he was sick.
He told the Chronicle that without the free clinic he would be adrift, possibly dead.
The free clinic, which uses the offices of the Ministry of Health in Lecanto, has standing room only for its patients. Open only once a month, the organization of doctors, nurses and volunteer staff is booked until the end of the year.
With only three exam rooms, the clinic not only has to turn away patients, but doctors willing to volunteer, said the organization's chief executive, Karla Poulos.
The clinic has already extended its opening hours to treat more patients, but this is only a temporary stopgap.
The clinic wants to purchase an available turnkey facility in Crystal River with enough exam rooms, office space, and room to expand. The clinic was hoping to get money from the Citrus County Hospital Board, but that funding is shaky at best and irrelevant at worst.
"What's really exceptional about them is that they treat everyone as a person with dignity and respect," Hackman said of the clinic. "You don't feel like a number at all. They put you at ease.
Hackman said he never imagined himself needing a free clinic; that he had always worked and lived a financially comfortable life with his wife who ran a restoration business, helping to repair homes with extensive mold and flood damage.
The former businessman now buys second-hand books from garage sales and wherever else he can find them to resell them online to make money.
He suffers from debilitating panic attacks almost daily. He can't sleep without medication.
If he hadn't gone to the free clinic because of abdominal pain, he wouldn't have learned that he also had a broken left arm. The clinic gives him and other patients vouchers for blood tests, x-rays, specialist doctors and medication.
Hackman said life was good until several years ago when his wife suffered from sepsis. She recovered but could no longer work. So he stopped working to take care of her. She could no longer do things that most of us take for granted, such as cooking her own meals, getting dressed or bathing.
The couple lived on their disability benefits. Things were tight financially, but he couldn't leave her alone.
He wants people to know that many people who go to the free clinic are like him: someone who has fallen on hard times, the working poor who don't have health insurance or don't have the ways to afford a doctor who will treat them unless they pay.
He said many people who do not currently need free care could find themselves in a similar health situation.
"They're in their own world until it's too late, until they have a medical condition and they're not covered," he said.
Hackman's road to where he is now is tragic.
Hackman's son died at the Homosassa couple's home two years ago after a long illness involving seizures. Hackman's daughter died in a car accident the same year. Hackman's wife died around eight months ago after being infected with coronavirus. Her grandson passed away a few months ago.
He hopes the free clinic can help him find a therapist. He said he had never needed it before. He wants a paid job.
"If I can shake this off, I could go back to work," he said.
Hackman is not alone.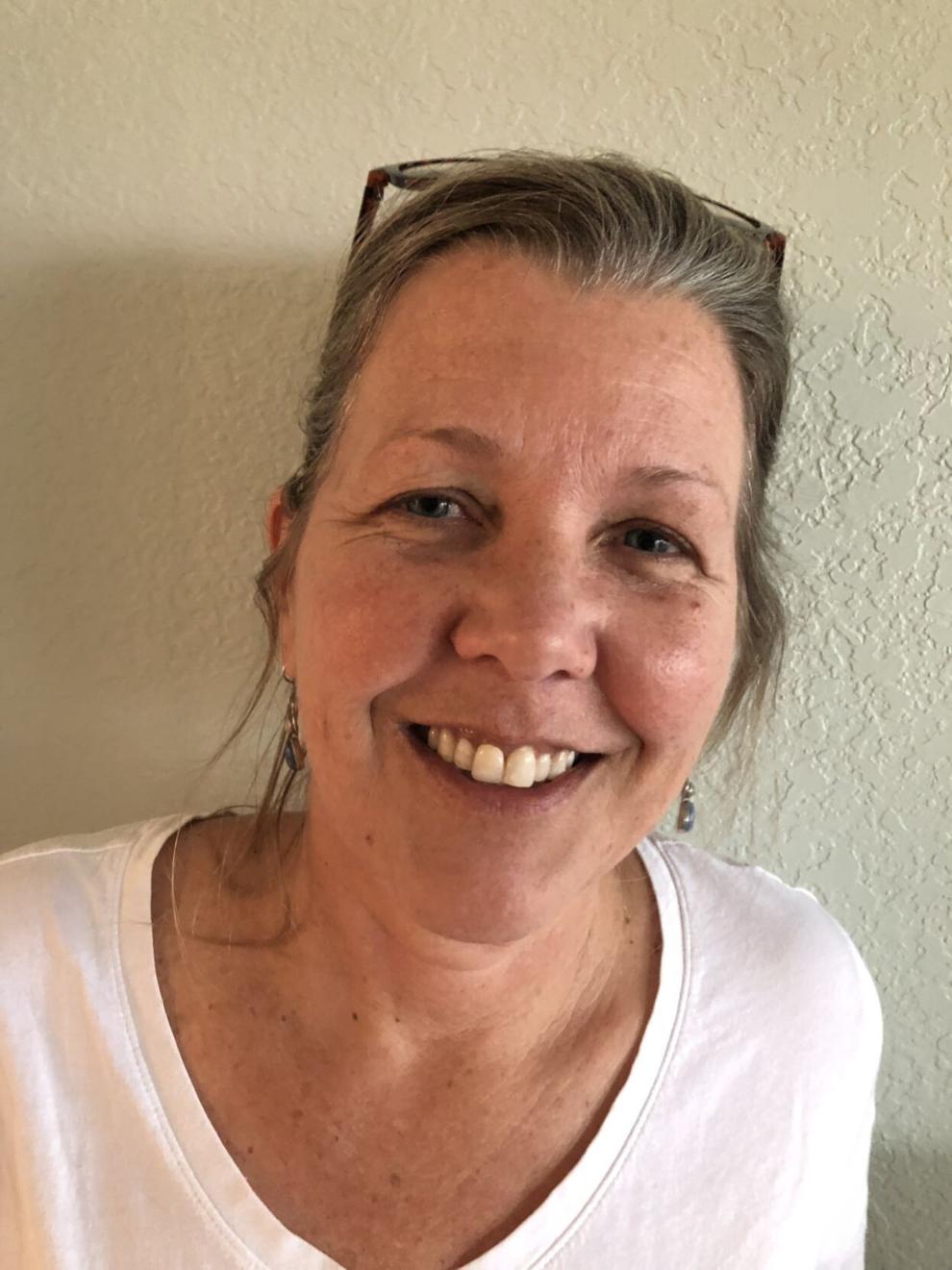 Christine and Scott Ripley thought they had a wonderful life ahead of them
Christine has spent the past 17 years running a medical practice in Pennsylvania. Scott has been a chiropractor for 36 years.
Two years ago they took early retirement and moved to Citrus County and purchased a small house on Lake Rousseau. Christina is 53 years old. Scott is 65 years old. Scott receives Social Security payments and the couple had savings.
They were an active couple hiking and camping.
The plan was to volunteer and the rest of the time to fish, boat and relax by the lake.
All of this was scuttled almost as soon as the couple arrived.
Catherine began to suffer from severe chronic pain.
Sometimes she couldn't lift her legs. She can't get comfortable in her recliner and shifts every few seconds trying to ease the pain of sitting.
She started by seeing an orthopedist, who referred her to a neurologist.
But finding one was difficult because she had no health insurance and could only pay out of pocket. After several failed attempts to persuade a neurologist to see her, she found one in Ocala.
Doctors ordered tests and ruled out things like muscular dystrophy.
But the symptoms got worse. A trip to the grocery store would wear him out for the day and add to his pain.
The repetitive motions with her hands meant they didn't use them the next day because of the pain.
She walked with a cane when the symptoms worsened and the nerve problems became so severe that she could no longer feel the ground under her feet.
During this time, the couple continued to pay their medical bills with their savings and then their credit cards, which they also paid off.
The only diagnosis doctors gave her for her efforts was that she had a neuromuscular disease.
His vision also became blurry and his eyes stopped following in unison.
The couple knew it would be a long search to find out what was wrong with Christine.
They knew they needed help.
They discovered the free clinic and the doctors agreed to see her.
"I cried," Christine said.
The clinic gave her vouchers for blood tests and scans and an eye doctor.
"If it wasn't for the free clinic and the doctors there, we would be in debt about $30,000," Christine said.
She still doesn't have a better diagnosis, and the neurologist in Ocala now only recommends pain management.
They want more.
Scott and Christine don't want to take advantage of the clinic's free resources, so they also try to use doctors and treatments not affiliated with the clinic.
"Actually, I'm trying to find a job right now. I have to bring cash," Scott told the Chronicle.
He put his 21-foot decked boat up for sale.
"I never thought I would end up in this position," Scott said.
But in their whirlwind of bad news, the clinic is a lifeline, the couple said.
"They're great," Christine said of the clinic staff. "They give with their heart, their time and their talent."
"I'm so, so, so grateful to these amazing people," she said.
Many people depend on the clinic, she says.
Patients fill the waiting room, she says. Many are waiting outside or in their cars.
People from different backgrounds come asking for help, but Christine worries that the public will perceive the clients as homeless, drug addicts, or people who don't want to work.
"It's not," Christine said.
Karla Poulos said many doctors come to Lecanto's site or agree to see patients in their own offices.
They include dermatologists, neurologists, physiotherapists, cardiologists, gastroenterologists.
"We have more doctors than exam rooms," Poulos said.
Patients must show two forms of documentation that they are residents of Citrus County.
Staff treat at least 25 patients on the Saturday the clinic is open. Poulos said that with more space, the clinic could once again extend its opening hours and use more doctors, and therefore treat more people.
Dr. Jeffrey Wallis has his own gastroenterology practice and is president of the clinic.
The clinic has been operating for over a year, and Wallis began applying to the Citrus County Hospital Board for financial assistance to construct or purchase a building.
The hospital board owns the HCA Florida Citrus Hospital in Inverness, as well as satellite buildings and offices, and leases the campus to HCA. He donates rental money to local charities.
Wallis said he still hopes the hospital board will bring in $850,000 to buy a Crystal River facility to sell to the found free clinic. Wallis is also one of four trustees on the hospital's board of directors, but does not vote on matters relating to free clinics.
Other trustees on the hospital's board say they are worried about who will own the free clinic if doctors and staff stop volunteering and the service shuts down. They said it might be best for the College of Central Florida to buy the building and lease it to the Doctors' Free Clinic.
The hospital board is offering the college up to $10.3 million to try to secure matching funds from the Florida Legislature to encourage the expansion of college health care programs.
Poulos said people donated medical equipment and other materials to run the clinic if it had to move to Crystal River.
Meanwhile, other health care providers are also donating.
Crystal River MRI donated more than $100,000 in scans, Wallis said. Bravera Health Seven Rivers donates blood collection services. Wallis said he hopes other hospitals will also start contributing.
Wallis said he volunteers his time at the clinic because patients who cannot pay need help and their suffering is taken care of. It's scary to think that people in Citrus County have to choose between food or medicine, he said.
Wallis said if the hospital gives the clinic the money it needs, it won't be coming back for more.
"It's a vital function of the hospital board," he said. "The hospital board should be proud to be part of achieving a goal already stated (in its mission).
Hackman said his focus as a patient was not behind-the-scenes politics.
"So many people need help. The clinic is full," he said. "And the clinic is a bright spot in Citrus County."