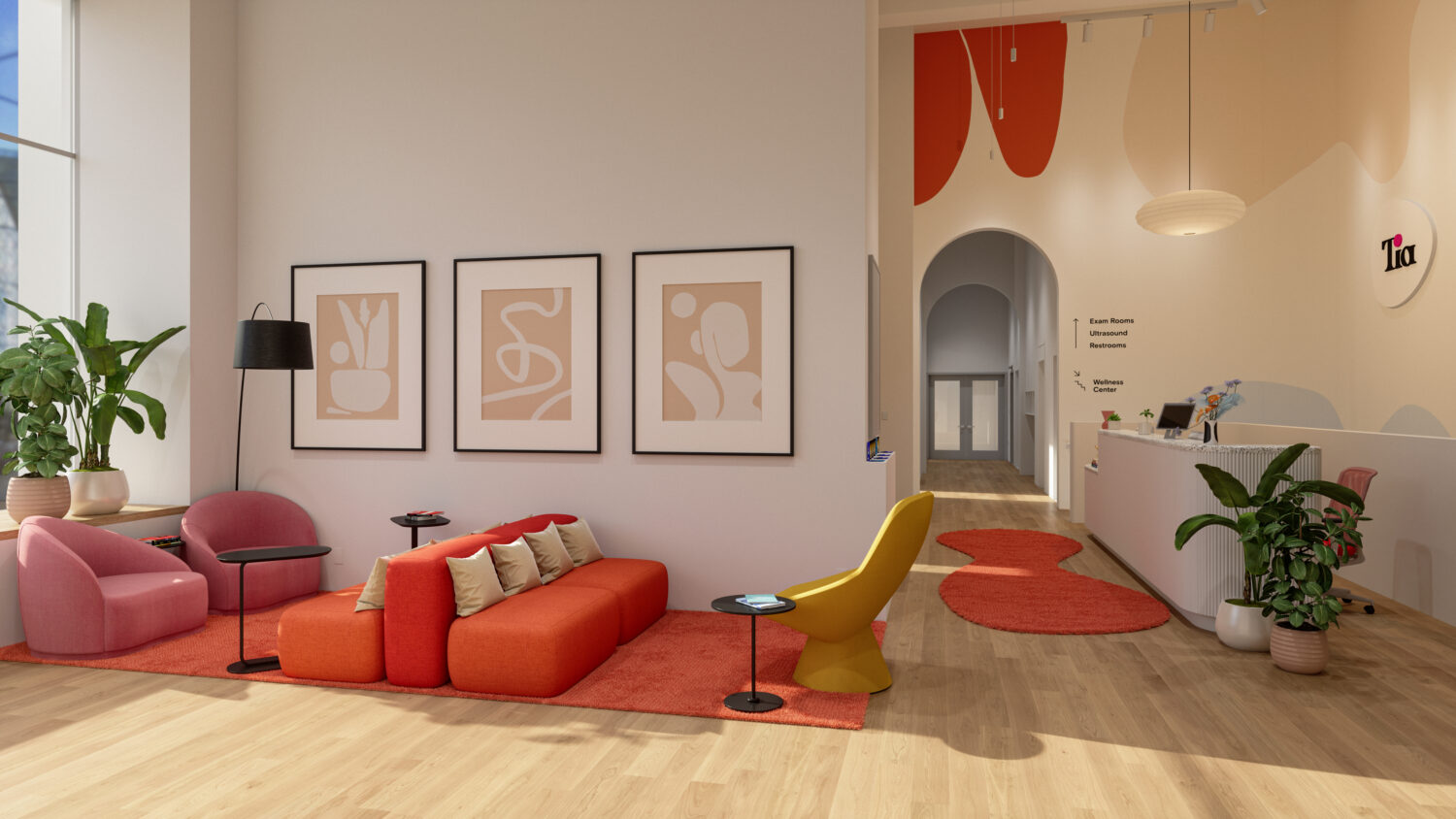 What you should know:
– UCSF Healthand women's health care provider Tia announced a partnership to transform women's health care in the Bay Area – while demonstrating a model of how a traditional health system and an upstart can work together to improve health outcomes and experiences for 51% of population.
– Flagship Tia Clinic will provide Bay Area women with a one-of-a-kind medical home designed to make every woman feel seen, heard and cared for.
---
Comprehensive Women's Health Care to 40,000 Bay Area Women
In the Bay Area, more than 40% of women have delayed preventive health services during the pandemic, according to a recent survey of 500 women. Tia's "Whole Woman, Whole Life" model includes virtual and in-person services, merging primary care, mental health and gynecological care with wellness services like acupuncture and pelvic floor physiotherapy into one. single integrated experience. The new brick-and-mortar clinic represents the first of 10 sites Tia plans to open in the Bay Area that will serve 40,000 women.
Additionally, united by a shared vision to end the fragmentation of women's healthcare, Tia and UCSF Health plan to jointly develop a new network of clinically integrated clinics, forming the cornerstone of a healthcare network for Bay Area women that increases access to high quality care with an exceptional experience. By linking Tia's retail-style clinics with UCSF Health's specialty and hospital-based facilities, the two aim to fill a critical gap in primary care with connected, holistic care that integrates the physical, mental and reproductive health of people. women and their families.
Additional partnership benefits include:
● Shared clinical leadership between UCSF Health and Tia, with UCSF Health medical directors and high-quality specialists working hand-in-hand with Tia medical directors and providers at all clinical sites;
● Shared clinical protocols and coordination of care to ensure consistency between primary and specialist care and seamless handovers for providers and patients;
● Coordinated measurement and improvement of critical quality metrics that enable UCSF and Tia to work together to improve patient outcomes and standards of care for women at UCSF and Tia sites;
● Deep technical integration that enables sharing of clinical notes, medical records, care coordination and quality data reporting to improve patient and provider outcomes and experience.
With their shared commitment to diversity, inclusion, and health equity, Tia and UCSF Health will work to ensure diverse representation in their patient and provider populations. Tia will also continue to integrate robust training for all clinicians and clinical support staff on racial justice into culturally competent health care and care appropriate to the lived experience of women of color.
"Women deserve comprehensive primary care centered on our experiences – clinical, psychosocial and experiential. Unfortunately, a "one size fits all" health system leaves 50% of women without a primary care provider – depriving women of essential preventative care and instead forcing them to jump from specialist to specialist in search of answers, which drives up costs and worsens results," said Carolyn Witte, co-founder and CEO of Tia. "Tia wants to change that by working with UCSF to create a women-centered healthcare system that spans outpatients to inpatients with an anchor on prevention. The UCSF health team not only champions and pioneers clinically excellent care, but also inclusive and equitable health care designed to affirm women's choices. We are honored to work with a healthcare system whose values ​​are perfectly aligned with ours. »